Yutake Hiroki
Genin of the New Terrace





Cool points

: 0


Job/hobbies

: Blacksmithing, alchemy, Scientific Experiments


Subject: Yutake Hiroki's Bio Tue Dec 20, 2011 8:25 pm

---

~General Information~

Name: Yutake Hiroki

Nickname/Alias: Hiro, Yuto

Age: 18

Gender: Male



---


~Rank/Village Information~

Classification: Genin

Village: Village of Diamonds

Kekei Genkai: Fijikaru Shibumi no Gijutsu: Art of Physical Refinement

History: Born to an Family of Blacksmiths, Yutake has always been a well mannered child in the beginning of his years. His father (Akuji Hiroki) and mother (Aiyagashi Yutake) had more than exceptional skills in their work which led them to become very famous across many continents for their refinery crafts. at age 5 he began to show signs of some hidden ability (His Kekkei Genkai); as his mother took him to play with the other children he grabbed a blade of grass.. Suddenly gave off a feint glow in his palm, turning into a shiny, translucent - reddish color resembling garnet. He took this this to the others getting awe-inspired praise for "what they thought" he had found in the grass. His mother realized what it was as his father was the one who originally used this technique to propose her hand in marriage. The technique was one sought after not only by clients, but a local conglomerate gangs which seeked to abuse it. A confrontation occurred the following two months after in which Akuji was severely injured from fending off the thugs and his mother scarred on her back and permanently blind due to torture by the Yakuza.

Yutake became intent on trying to help his family thrive, leading him to pick up the mantle as the local blacksmith. for 5 years he spent hours honing the skill until he could be as great as his parents, but was still sub-par at best. It was then one fortunate day a ominous, yet warm - hearted and inviting wise-man named Masashiro approached him in the shop with an offer to learn alchemy and scientific engineering. Suspicious more than cautious the boy reasoned with the man to find ulterior motives, but eventually took him up on this offer as he said he knew how to help his mother regain her sight. As they worked over the next 3 years Yutake became proficient in all he had learned as well as his original craft. Would soon bid his new found friend in the scientist and his family well in order to explore the world and master the arts given onto him...
Kusanagi
Lux Aeterna of the New Age Rogue's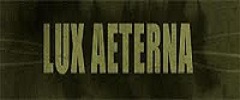 Cool points

: 3


Job/hobbies

: NA

Affiliations
Dark Brand:
Dying Will Flame:
Soul Count:

Subject: Re: Yutake Hiroki's Bio Wed Dec 21, 2011 1:48 am

---

Okay, I really REALLY like this bio. Was not expecting this. Approved. All that's left is your jutsu list, mission records, and bank account.